私たちはビールと私たちの国を誇りに思っており、2つの美しい場所と私たちの国の色( 'C'est moi la plus belge')を参考にして表しています。私たちの使命は、ビールの文化をプロモートするだけでなく、新しい展開を考察して予測することによって、ベルギービールの展望を広げることにあります。
ビール愛好家やクリエイターとして、私たちは長年の知識とノウハウを持つ革新的なプロフェッショナルと協力することによってのみ、卓越したものができると確信しています。 「La bière fait l'union」から「L'Union fait la force」まで。私たちは透明性を最も大切にしているため、これを明確な方法で伝えたいと思っています。 ビールはベルギーでただ人気なわけではありません、ビール文化もまた世界中で成長しています。
ベルギービールは世界中でとても有名ですが、近年のアメリカ、英国、オランダ、デンマークの発展はすばらしです。私たちは、栄誉の上に座り大きな進化に目をつむるべきではありません。
それどころかベルギーのビール文化を保護し豊かにするために、これらの影響を受け入れ、考慮しなければならないと確信しています。私たちが率先してベルギーのビール愛好家たちに、これらの新しい影響を紹介したいと考えています。共に私たちがサポートし、賞賛するマイクロブルワリー(小さな規模ビール醸造所)の数を増やすことにより、多様なベルギービールを作りたいと考えています。
ゲントとラ・ロシュ・アン・アルデンヌは私たちにとってとても大切な都市なので、私たちはこれら2つの都市に重点を置き、ビールの販売を始めます。まずはラ・ロシュ・アン・アルデンヌとゲント、そして...
私たちはビールの品質に多くの注意を払っており、正しい説明が不可欠です。私たちはフードペアリング(食べ合わせ)における料理の可能性に特に注意して、販売場所を厳選しています。
長い目で見れば、私たちが積み上げた経験を活かしたビールを作る醸造所を立ち上げることが私たちの願いです。
Beer unites, also across the Atlantic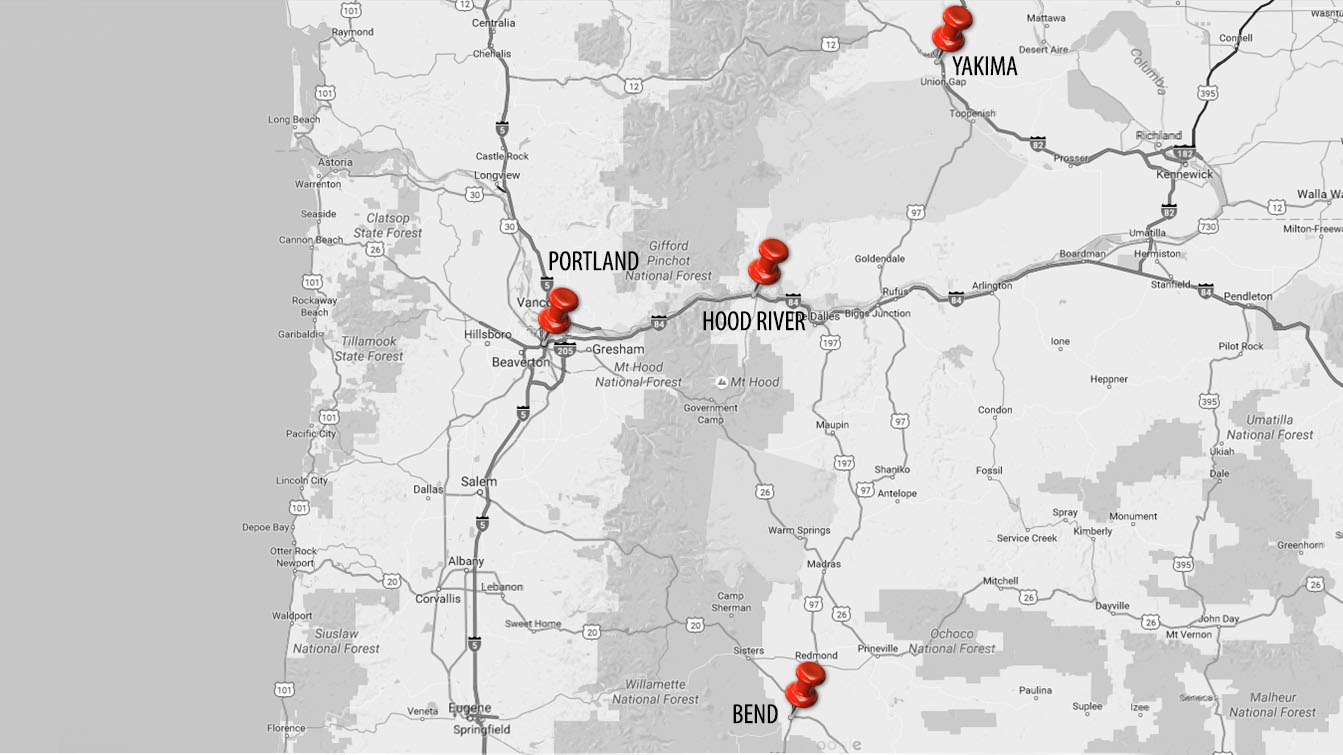 Our original brewer, Leslie, went to the epicenter of the American craft beer scene, got to know some of the best brewers and was invited to do a collaboration brew with the largest brewery in Oregon. The brew is based on one of his recipes and is called 'Gandaland'. It was availabe on tap in a Portland brewpub in the fall of 2016.
He shares some highlights of his extraordinary beer trip.