We are proud of our beer and our country and we show this by referring to two beautiful places and our national colours ('C'est moi la plus belge'). It's our mission not only to promote our beer culture but also broaden the Belgian beer landscape by considering and anticipating new developments. 'Ik ben de hoppigste'.
As beer lovers and creators we are convinced that excellence can only be achieved by cooperating with innovative professionals sproting many years of knowledge and know-how. From 'La bière fait l'union' to 'L'Union fait la force'. We want to communicate this in a clear way because we consider transparence of the greatest importance.
Beer is not just popular in Belgium, but the beer culture is also growing all over the world.
Belgium is famous for its huge range of beers, but recent developments in the United States, Great Britain, the Netherlands and Denmark, to name a few, are spectacular. We shouldn't turn a blind eye to these sometimes extreme evolutions and rest on our laurels.
On the contrary, we are convinced that we should be open to these influences and take them into consideration to preserve and enrich our Belgian beer culture. With our initiative we want to introduce the Belgian beer lover to these new influences. Together with a growing number of micro-breweries, whom we are supporting and whose emergence we are applauding, we want to create a more diverse Belgian beer landscape.
Since Ghent and La Roche-en-Ardenne are very dear to us we will start by focussing on these two cities to sell our beer. First La Roche-en-Ardenne en Ghent, then...
We pay a lot of attention to the quality of the beer and in this regard, correct presentation is indispensable. We will carefully select the points of sale, with special attention to the culinary possibilities in food pairing.
In the long run, we hope to become financially strong enough to start a microbrewery where we could brew our beers with the experience we have gained.
Beer unites, also across the Atlantic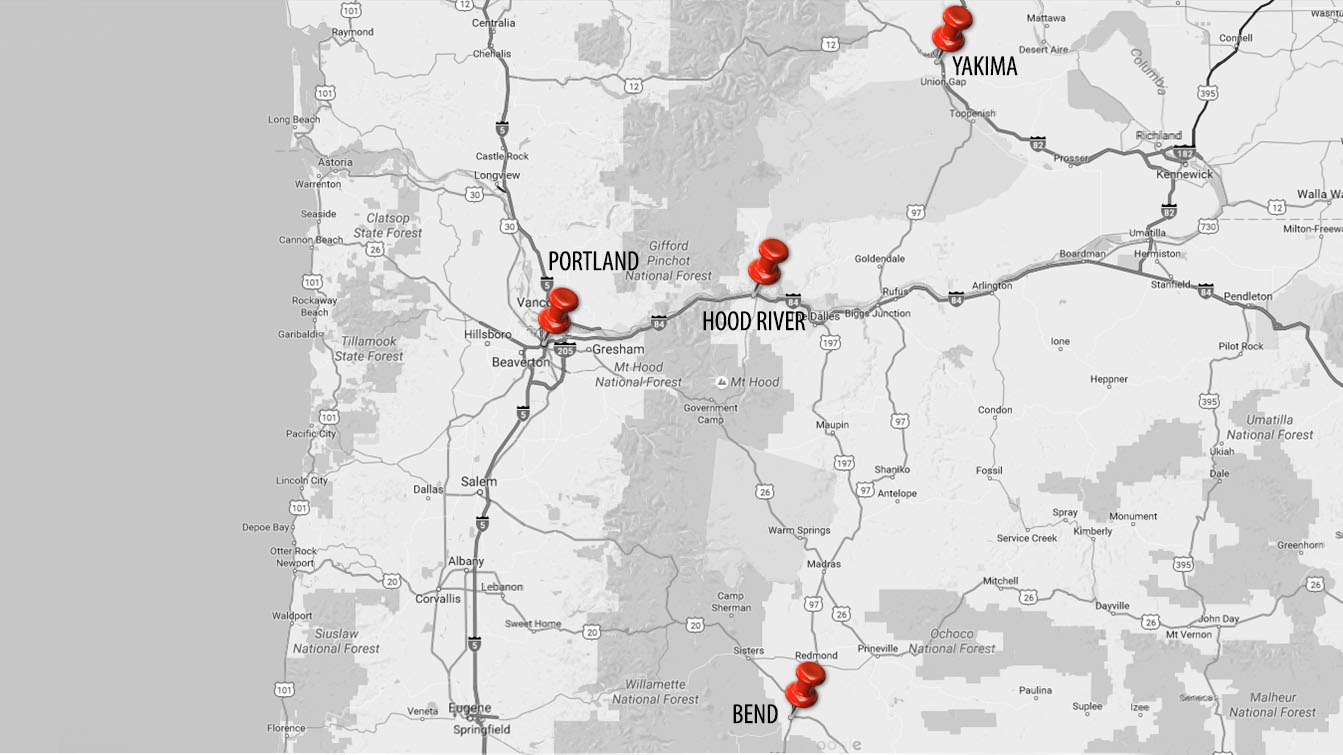 Our original brewer, Leslie, went to the epicenter of the American craft beer scene, got to know some of the best brewers and was invited to do a collaboration brew with the largest brewery in Oregon. The brew is based on one of his recipes and is called 'Gandaland'. It was availabe on tap in a Portland brewpub in the fall of 2016.
He shares some highlights of his extraordinary beer trip.