Early march is a fixed date for everyone who's anyone in the world of gastronomy, food and drinks in Belgium. 35672 visitors went to the 50th edition of Horecatel in Marche-en-Famenne.

A nice chance for us to put L'Arogante in the picture in the 'village of gastronomy'. Luckily, not everyone had a taste of our beer (not enough to go round 🙂 ), but those who made it to our booth were enthousiastic.

It also gave us the opportunity to give our visitors a taste of the 'saucisson', cheese and chocolates, all made with L'Arogante. Four days of meeting professionals in the world of gastronomy, the press, some VIPs and a lot of new fans!

Beer unites!

You can learn more about some of our beer & food combinations on this link.
Getting ready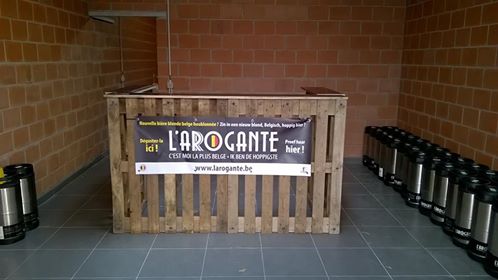 Kick-off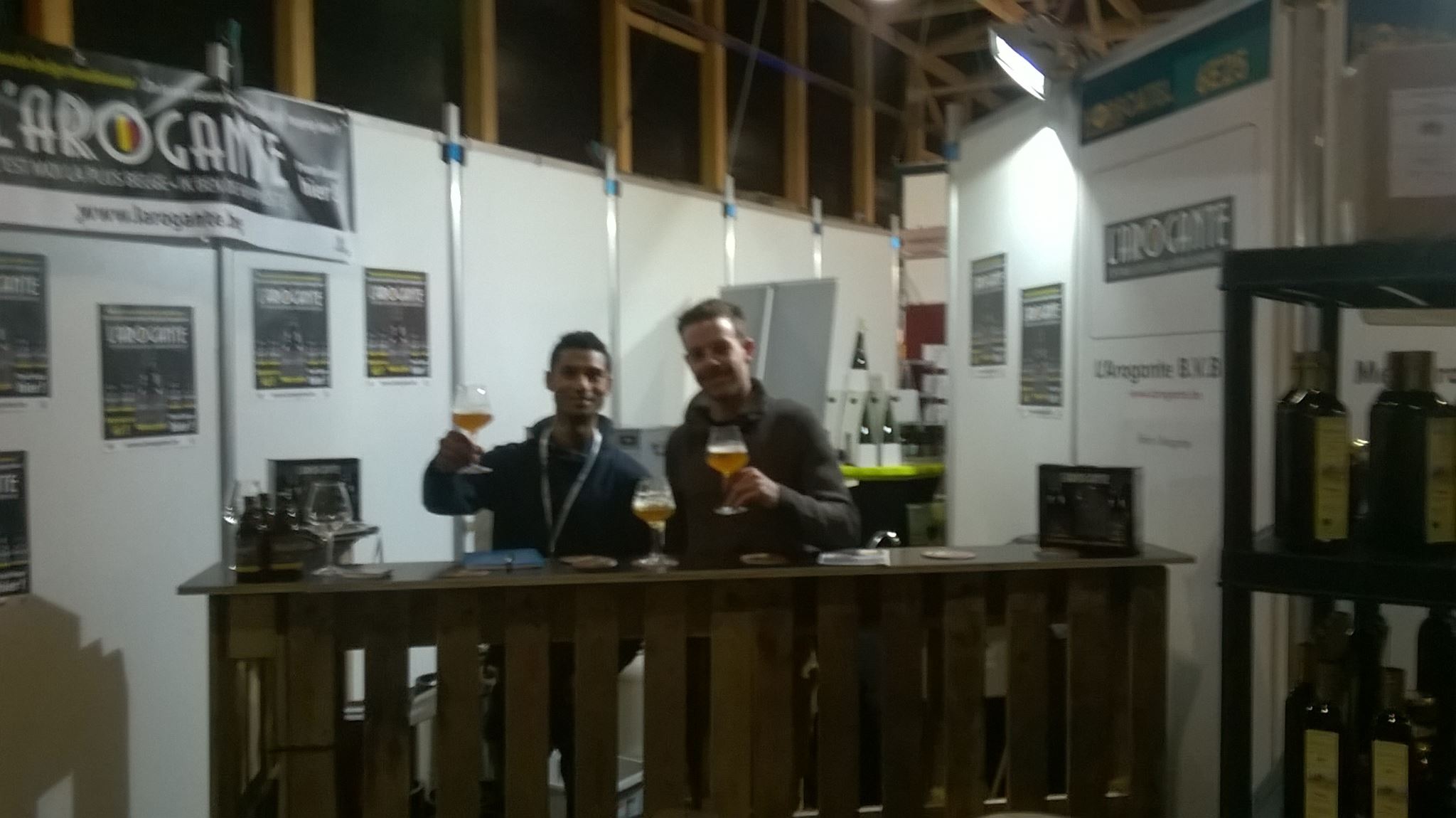 With the Belgian prime minister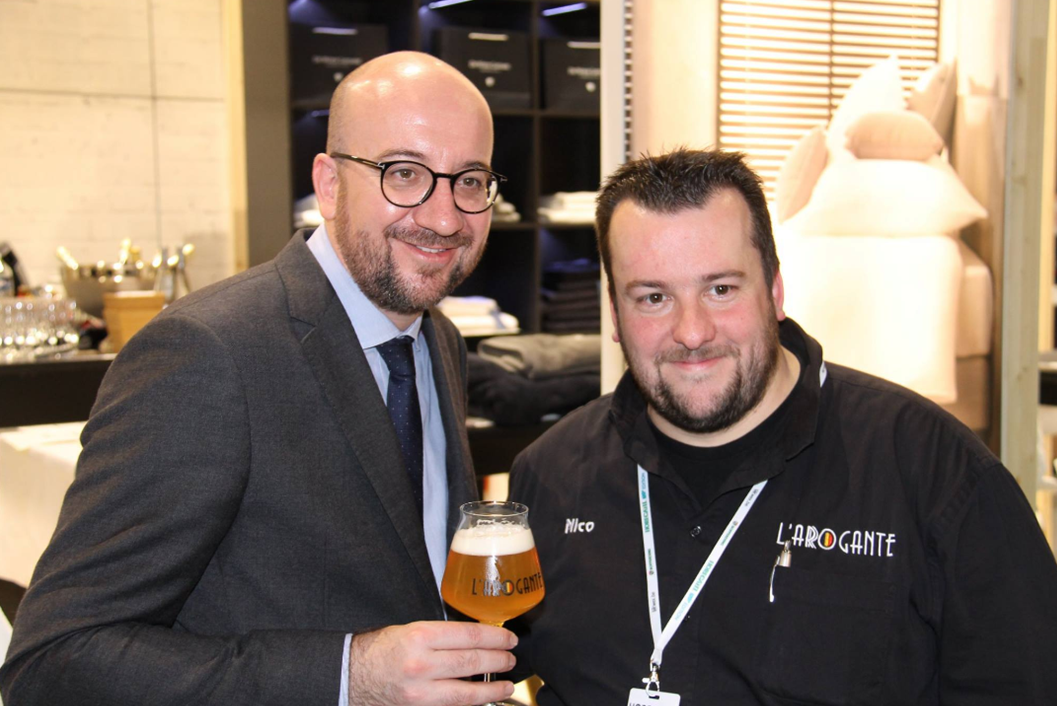 Cheers!